Welcome to Motorcycle Mart

The Motorcycle Mart was founded over 65 years ago in the centre of Kidderminster. We have grown and flourished over the decades. But no matter how big we have got we have never forgotten the people who put us there... our customers.
New bikes from Yamaha greet you as you enter, along with a crackin' display of excellent pre-owned machines , with a stunning Parts, Accessories and Clothing department across the full length of the rear of the building. Last, but by no means least is a Workshop manned by engineers steeped in knowledge and expertise. We like to think we're the One Stop Bike Shop that's worth the visit.
Stuck With What To Buy This Christmas?
Why not give some Motorcycle Mart gift vouchers, which can be redeemed against any purchase made in our store. The vouchers are available in £5, £10 & £20 denominations.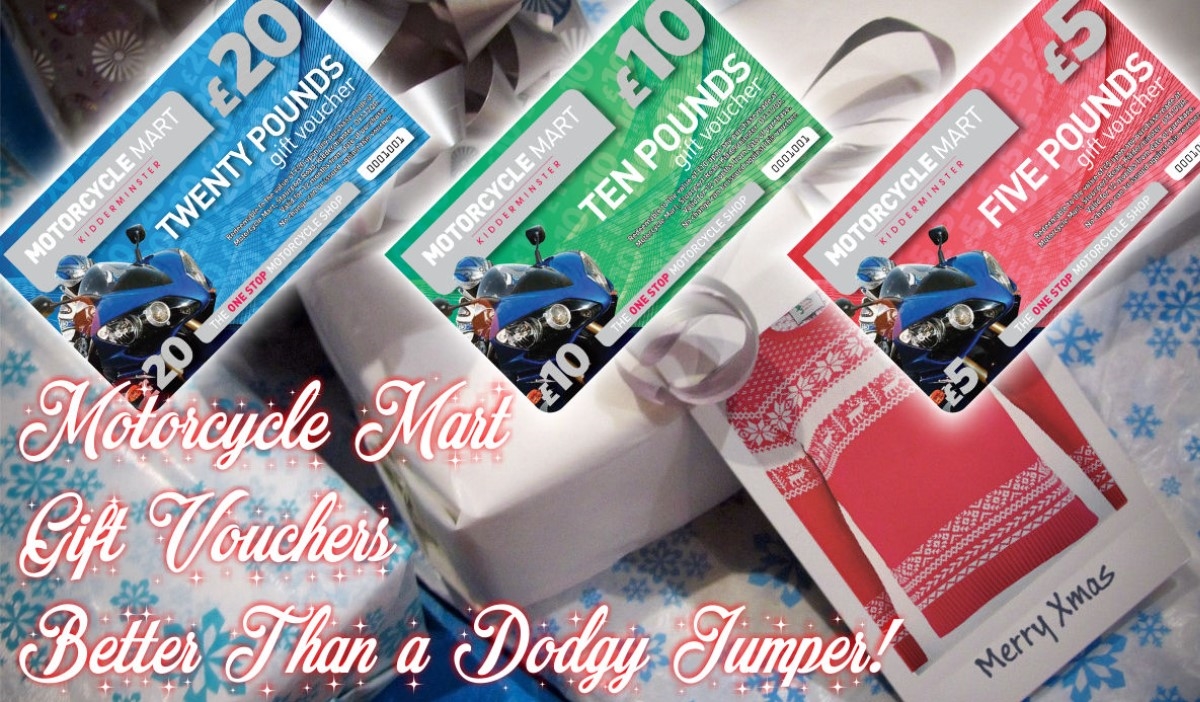 Need some Winter warmers?
We stock Keis heated clothing, the perfect apparel for biking in cold weather. Designed around the extreme demands of winter outdoor activities, like motorcycling, Keis have developed and refined Heated Clothing to satisfy the most discerning of users. Choose to keep warm this winter.