Kappa Motorcycle Luggage

Whether it's cases, soft luggage, screens or just general accessories then Kappa probably has the solution for you. Kappa have been around since 1956 and when it comes to motorcycle luggage they dedicate all their efforts into improving the lives of bikers.

Using the bike configurator (Kappamoto Bike Configurator) you can select your make and model of motorcycle, add whatever luggage/accessories you need and when you've finished there's the option of printing or emailing your wish list. You can then either bring this in to us or email us and we'll go through all of your options with you and give you a great price and if you like we can even fit it all to your motorcycle.

Be ready for your next adventure with Kappa.
NEED INSURANCE?
If you are looking for cheaper scooter or motorbike insurance you can trust Bikesure to find you a competitive motorcycle insurance quote that won't compromise on quality. As a specialist motorbike broker they will compare motorcycle insurance from dozens of providers to find you the very best deal possible, whatever your individual needs.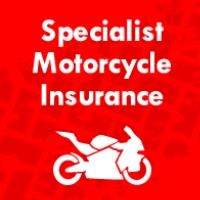 Whether you're looking for things to do locally such as events and ride outs or plan on going further afield, you'll find everything you need in our 'Things to do' section. We feature the latest events, that we feel, you wouldn't want to miss out on. There's always something happening and we do update this section regularly, so make sure you keep checking in with us. To go straight to the page click on
'Things to do'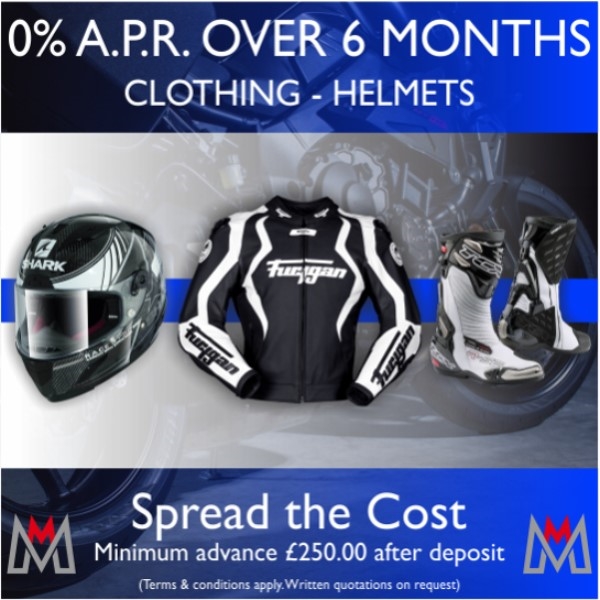 SHARE OUR PASSION WITH THIS SMART FINANCE!
You can have that motorcycle kit you want now. With V12 finance, available from the Motorcycle Mart, it is easy for you to experience the benefits of quality motorcycle clothing with a hassle-free 6 months interest free finance deal. Call us for a quote or for more information.
Terms & conditions apply.
Latest Promotions...
Our Latest
Used Bikes
Below is a list of the latest stock we have in the dealership. If you do have a particular bike you are looking for then please get in touch with us and we will try and help you out.
Latest News from Yamaha...